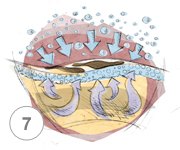 Second Flotation: Fine soapy bubbles are added to the pulp to bring residual ink particles to the surface.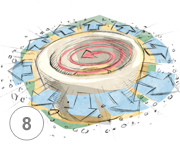 Cleaning: The pulp is put through cleaners, which use centrifugal force to separate the impurities from the pulp.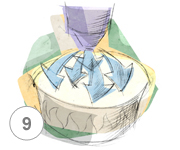 Bleaching: In this second phase of chlorine-free bleaching, the degree of whiteness of the pulp increases and any remaining coloring is removed.